Hardly a day goes by when luxury property doesn't make the national news in one way or another and there is no escaping the summer market has been a big struggle for all agents.
Fallout from the General Election, December's stamp duty increase and China's global economic uncertainty has had an effect on potential buyers. Wealthy investors from Russia, China, the Middle East and Asia have always been key players in London property investment but with the devaluation in China's currency they have taken a back seat.
According to Lonres, the agents website, only ten houses in SW1W or SW1X have sold in the last 6 months between £5 million and £10 million with Wellbelove Quested selling one of them. Without doubt the phone has been ringing less in the office - that's nothing unusual for August – but we have still been doing some exciting deals.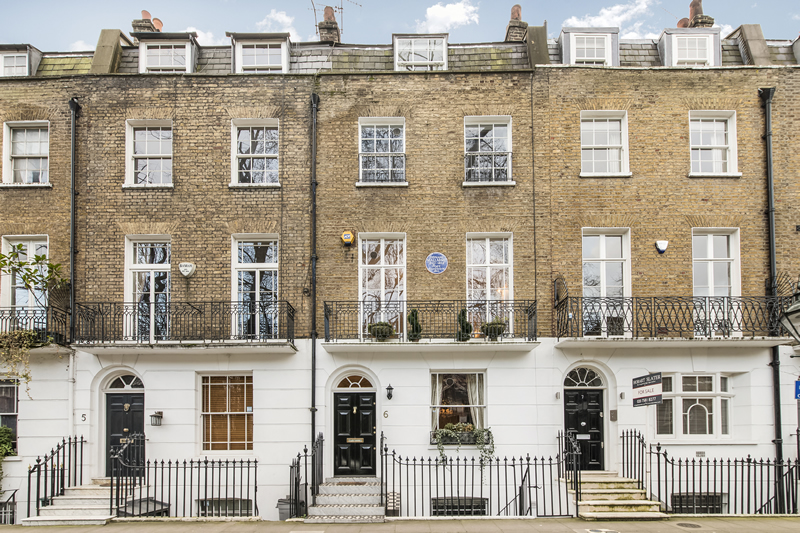 Brompton Square, Knightsbridge - SOLD
We have had a cracking result in the sale of a freehold four-bedroom house in Brompton Square, Knightsbridge and exchanged contracts within SIX AND A HALF HOURS after the purchaser made an acceptable offer. Surely this has to go down in the 2015 record books as the fastest exchange this year!
In another exciting development, which we remain tight lipped on, one off-market property has stirred up phenomenal interest with offers millions of pounds over the asking price, showing there are still plenty of investors out there willing to invest in London. After all, if you cant invest in our capital city, where on earth would you want to! We may be on a rocky path but London will always be a safe haven for purchasers.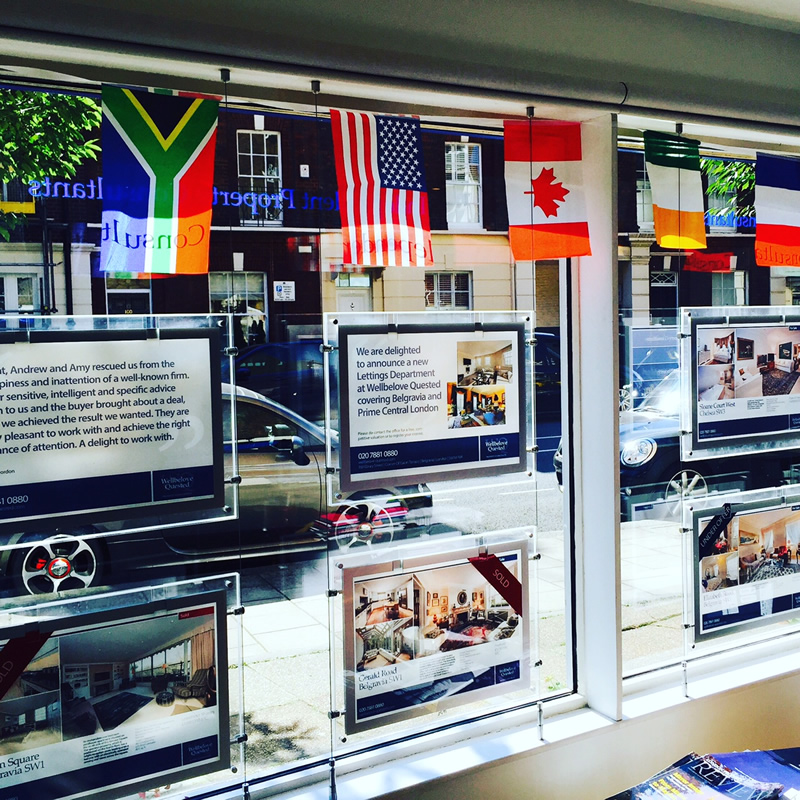 The Wellbelove Quested office ready for the Rugby World Cup
Meanwhile, the office has been injected with every colour under the sun as the flags belonging to those countries playing in the Rugby World Cup adorn our walls. With the England vs Fiji match three days away, we are ready and waiting to cheer on Robshaw and his team. Come on England!