All That Glitters is Green and Gold – The History of Harrods
Iconic. Opulent. Beautiful. Even these three words can't quite encapsulate all that Harrods is. Oozing luxury, attracting customers from every corner of the world and offering an unparalleled shopping experience, the store that stands regally over a 5-acre site on Brompton Road in Knightsbridge hasn't always led such a splendid life.
Harrods was established in 1849 by Charles Henry Harrod and began as a humble grocery shop with just three employees. Steady expansion paved the way and by 1880 the store was offering an array of goods to their well-healed customers. However in 1883 a fire broke out totally gutting the building and due to extensive damage, architect Charles William Stephens was brought in to design a new space. It is his grand vision of terracotta tiles, cherubs and Art Nouveau windows that you see today.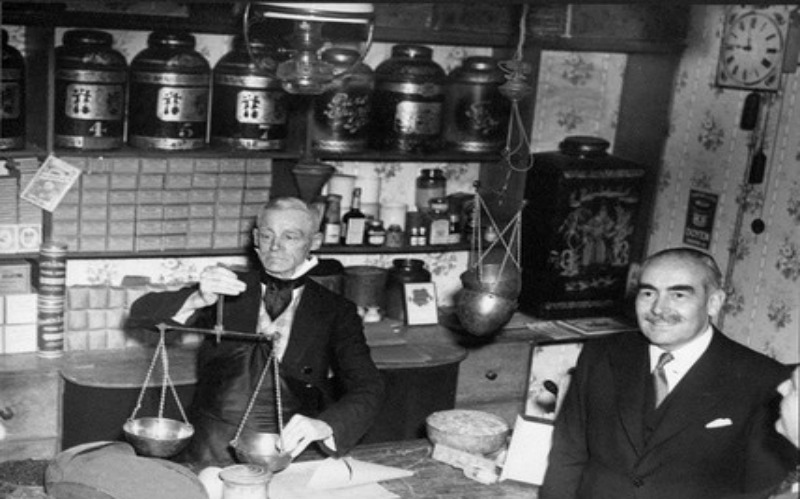 The department store went from strength to strength and by 1898 encompassed a bank, estate agency, one of the world's first escalators – nervous customers were offered a brandy at the top to revive them after their ordeal – and a miniature zoo selling exotic pets (see our King's Road blog for the story of Christian the Lion). Rumour has it playwright Noel Coward once bought a pet alligator there as a Christmas present and a baby Elephant sourced from the store was gifted to the American President, Ronald Reagan.
One of the greatest (albeit fictional) bears of all time was purchased from Harrods in 1921 when A.A Milne gave his son, Christopher Robin a teddy bear which acted as inspiration for the wonderful, Winnie the Pooh stories.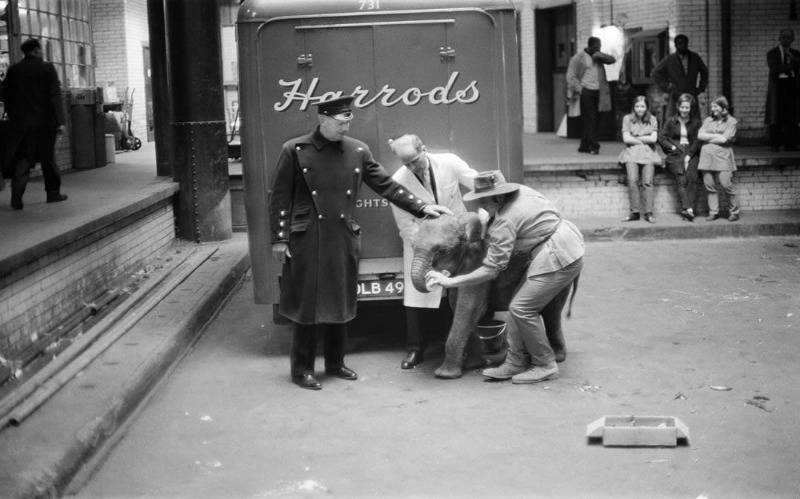 The colourful nature of the stores' wares was equally matched by the drama unfolding regarding the store ownership. In 1959 the House of Fraser Group bought Harrods and twenty-six years later was sold to Mr Mohamed Al-Fayed and his brother Ali for the eye-watering sum of £615m, snatching it from Mohamed's previous employers Lonrho and leading to a very public and bitter dispute.
Over the years, Harrods has also courted its fair share of controversy. In 1989 Al Fayed introduced a dress code which resulted in a ban on all beach wear, cycling shorts and flip flops for visitors, while the ladies who worked there were to wear 'full makeup at all times" including red lipstick, hair "trimmed regularly to flatter features", pearls or diamond earrings and heels.
The length of the bob paled into insignificance in 1983 when six people were killed and 75 injured when an IRA car bomb exploded near the store. Harrods was a target once again in 1993 when the same group planted a bomb in a dustbin outside an entrance. Miraculously only four people were injured.
Whilst the store kept its revered name, Al Fayed put in his own touches including the Egyptian Room - featuring several busts of himself - and two memorials to his son, Dodi Al-Fayed and Diana, Princess of Wales following their tragic deaths in a Parisian car crash in 1997. In 2000 Mr Al Fayed decided not to renew his royal warrants, siting the lack of Royal presence for several years as "totally misleading and hypocritical".
The Harrods Empire expanded beyond belief and it wasn't long before outlet shops were set up in every terminal at Heathrow Airport and on the QE2 cruise ship.
Ten years later Al Fayed sold Harrods to Qatar Holdings for the tidy sum of £1.5 billion and it continues to reign supreme in Knightsbridge today.
Some interesting facts:
Approximately 100,000 people shop at Harrods every day. During Christmas this number can be in excess of 300,000
At night Harrods is lit by 12,000 light bulbs on the store's façade. Around 300 bulbs are changed on a daily basis
The store's motto is "Omnia Omnibus Ubique" which translates as "all things for all people, everywhere"
Harrods covers five acres of land over more than 1 million square feet of floor space
The "Green Men" of Harrods are officially known as "Carriage Attendants" and their roles cover everything from giving directions to greeting VIPs
In 1917 Harry Selfridge made a bet with the Harrods' managing director over which store would make a greater profit. When Selfridge lost, he had a silver replica of the store commissioned and this can be seen on display in the lower ground floor
Today there are over 40 lifts covering 39,800 miles a year. According to the store's website, Harrods generates 70% of its own electricity and draws water from three wells
The store has 330 departments and employs over 5,000 employees